Continental Choice: Project focus feature for Housing Focus. 'Residents of an inner city housing estate have the chance to sample continental building methods.'
Top of the glass: Article for Building Products magazine.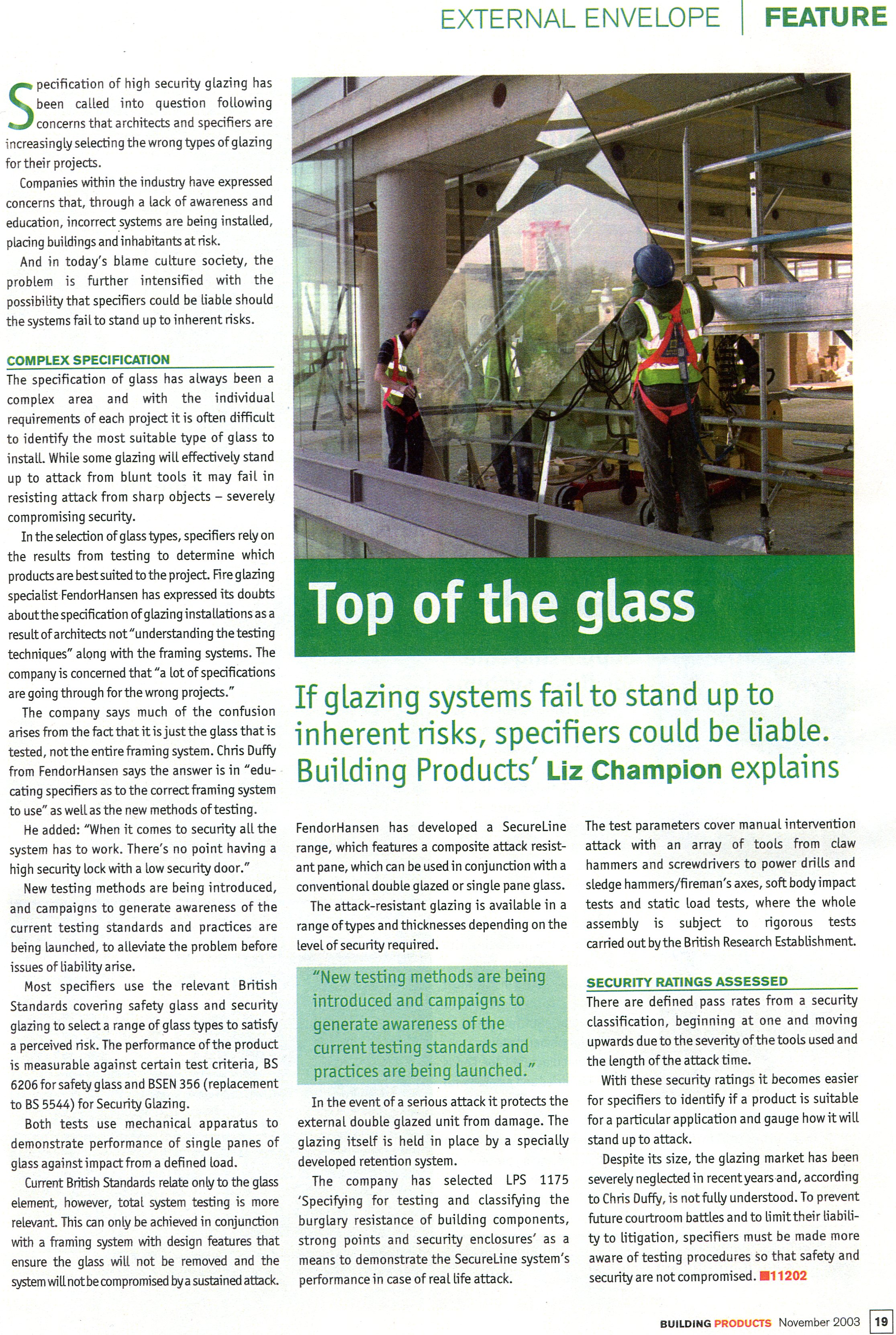 Modern Approach: News feature on social housing and the construction industry for Housing Focus.
Housing Focus news feature on social housing meeting the needs of older people.