I launched and edited Epilepsy Professional, a magazine for specialists working in the epilepsy field.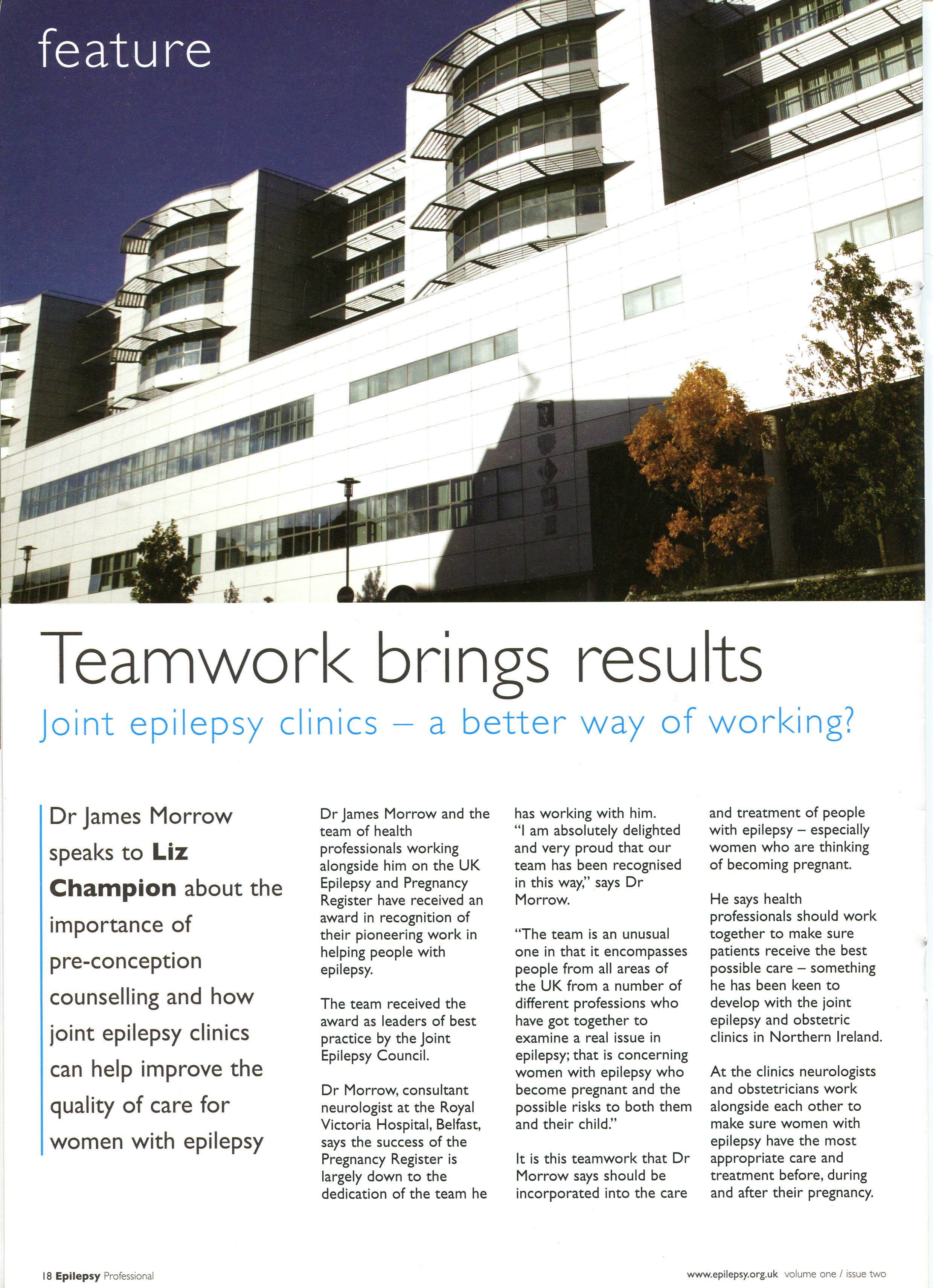 Teamwork brings results. Joint epilepsy clinics. A better way of working? Dr James Morrow speaks to Liz Champion about the importance of pre-conception counselling and how joint epilepsy clinics can help improve the quality of care for women with epilepsy.
Two women, two decades – have things improved? When it comes to epilepsy and pregnancy issues, have things improved? Liz Champion speaks to two women with epilepsy who had their children two decades apart.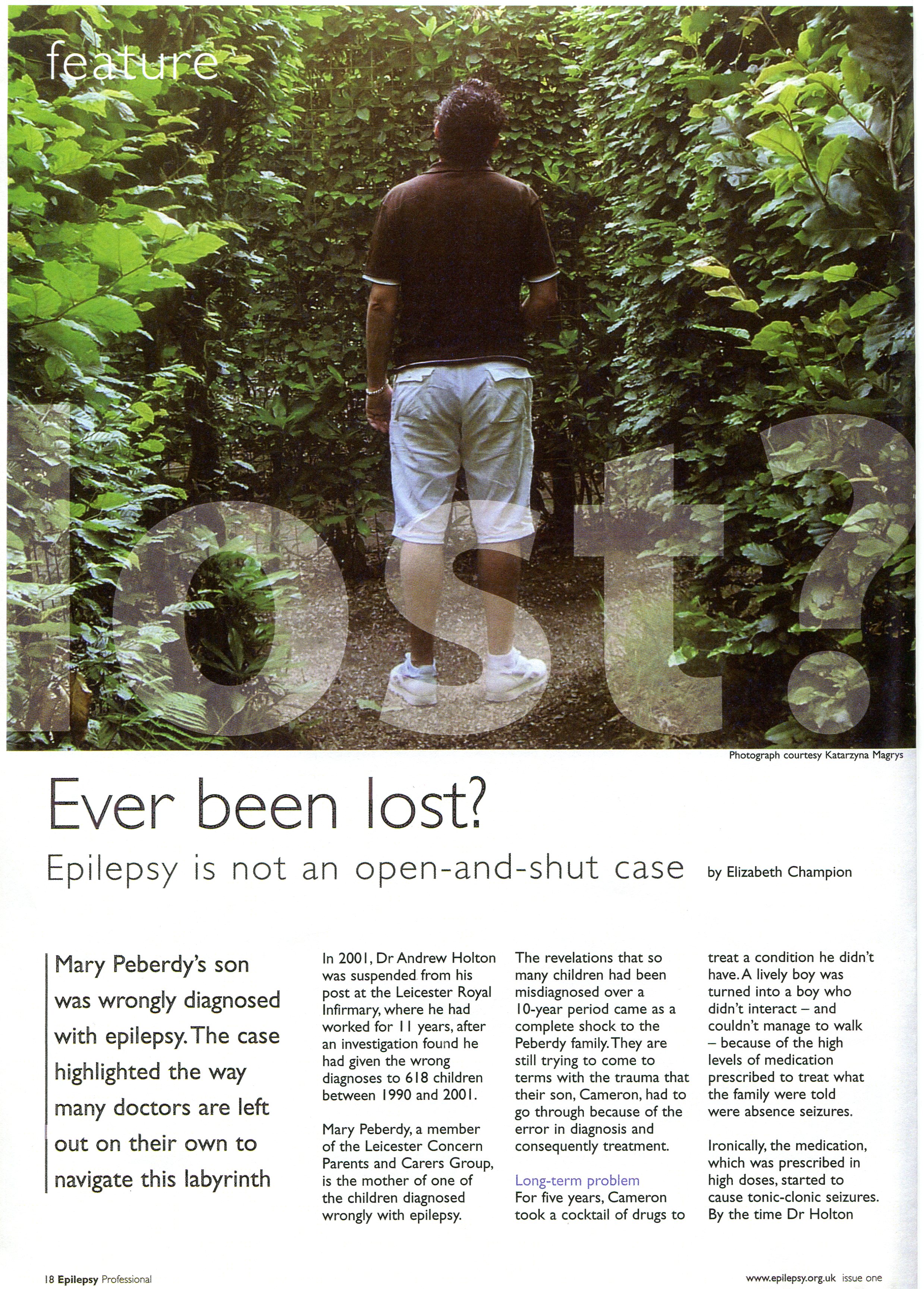 Ever been lost? Epilepsy is not an open-and-shut case.
Mary Peberdy's son was wrongly diagnosed with epilepsy. The case highlighted the way many doctors are left out on their own to navigate this labyrinth.
Sheena's leading the way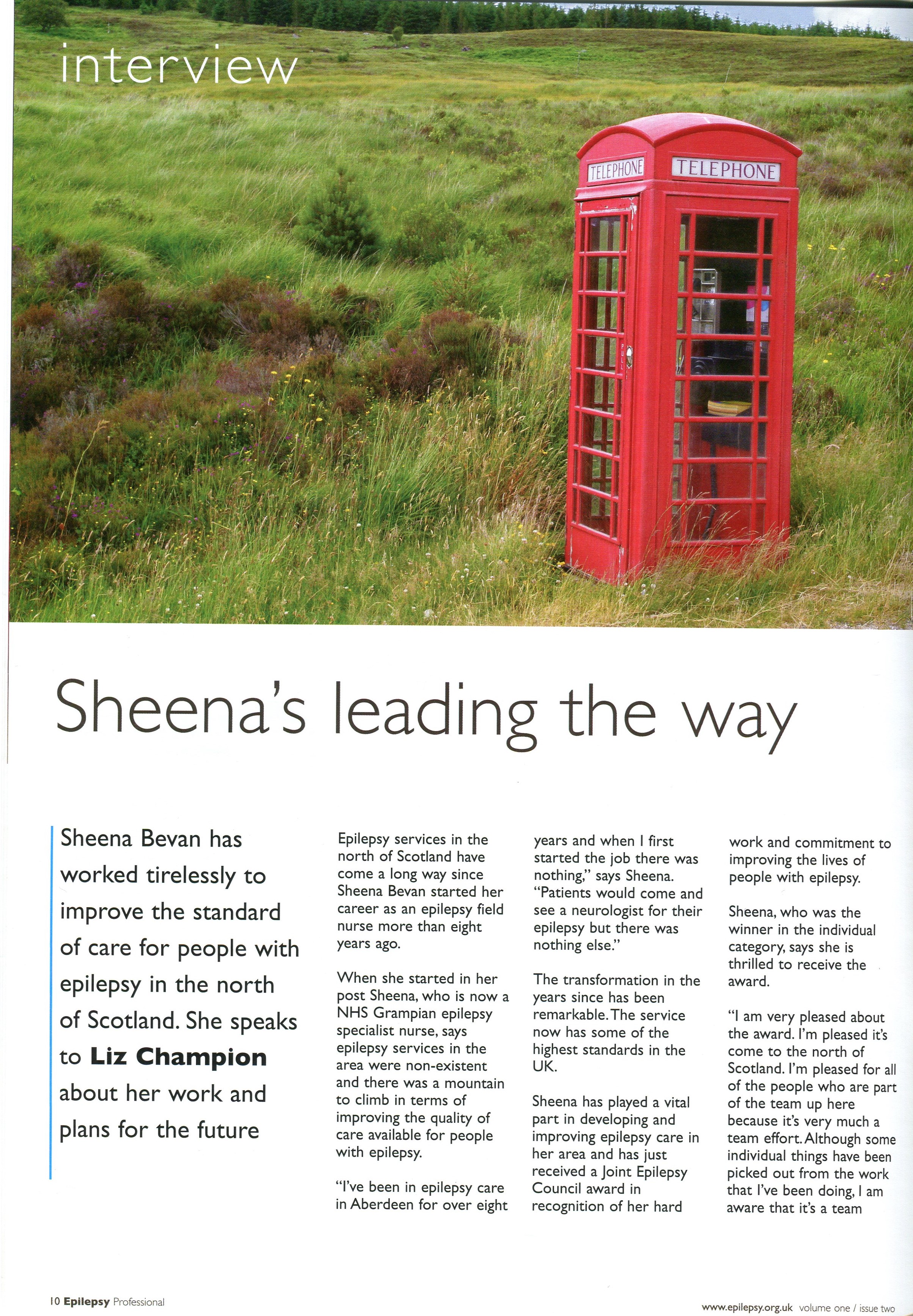 Sheena Bevan has worked tirelessly to improve the standard of care for people with epilepsy in the north of Scotland. She speaks to Liz Champion about her work and plans for the future.