Midlife Without a Map
This is not a self-help book. I'm the one needing help.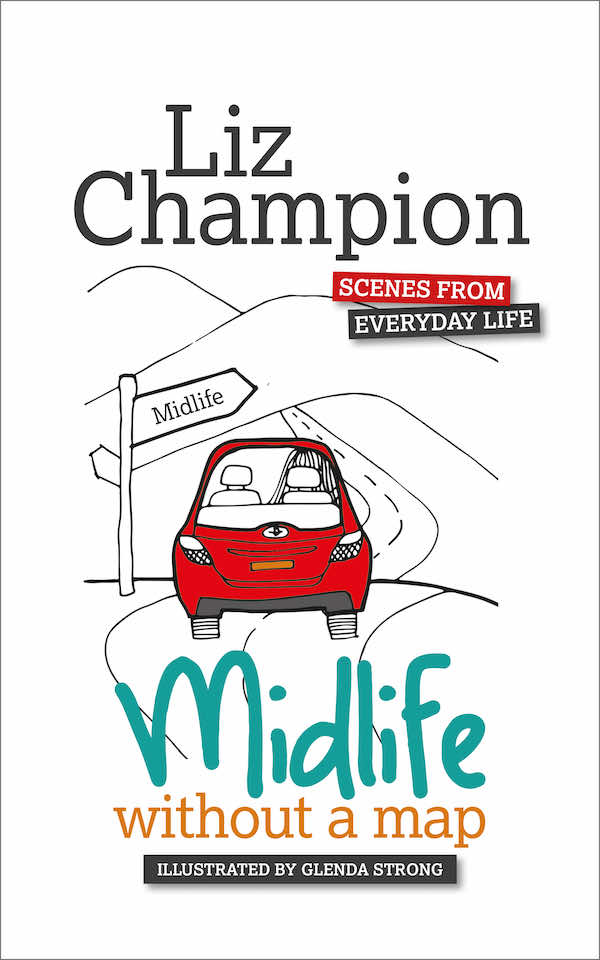 Life for Liz Champion has a tendency to go amusingly awry. From trying to survive a 24-hour endurance race with no training, to taking on a mountain adventure for her fortieth birthday, to close encounters with a great white shark on holiday, Liz's good intentions never quite go to plan.
In this nonfiction collection, Liz shares her many mishaps and meltdown moments over holidays and away days, the grind of the daily commute, technology failures, and the ordeal of trying to organise Christmas with her chaotic family.
Honest, awkward, and all-too relatable, the stories are quick to find the funny side of life. So put the kettle on and join Liz as she trundles along, trying to navigate midlife without a map.
Available in ebook and paperback. Free for subscribers of Kindle Unlimited.
Cake, Anyone?
Scenes from Everyday Life in Extraordinary Times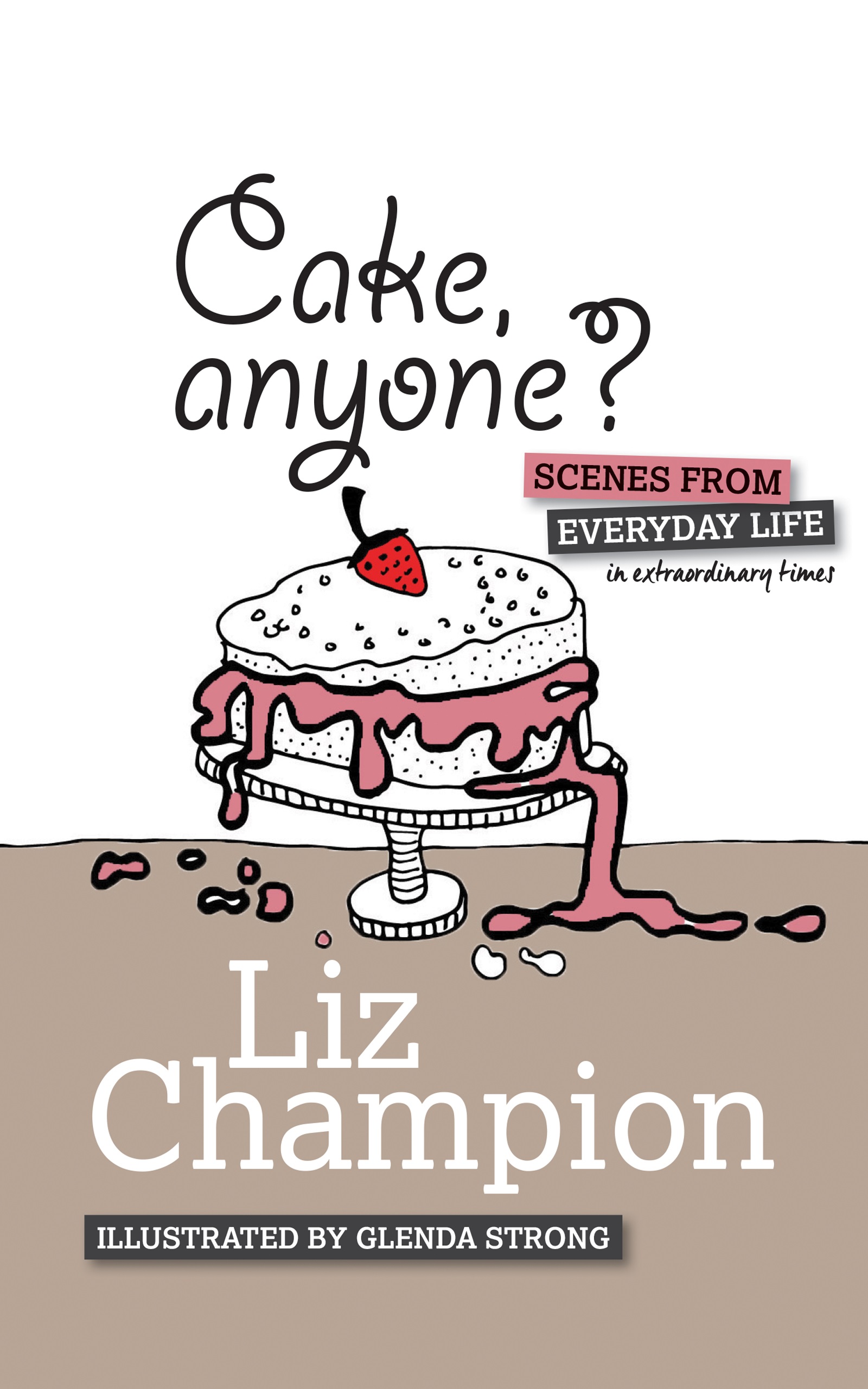 Available in paperback and ebook
While life as we know it is falling apart, there is always cake (as long as you have flour, that is).
In this collection of nonfiction, Liz Champion captures the chaos, confusion and comedy of her daily life in lockdown. Whether it's introducing a new three-mop cleaning system, hunting for flour, planning socially distanced birthdays, moving house (yes, moving house in a pandemic), or trying to navigate the new normal with an asthma cough, parents and misbehaving dogs, Liz shares stories that are honest, relatable, and quick to find the funny side of life.
In a time when there's not been much to smile about, Liz's stories always elicit a chuckle. So put the kettle on, cut yourself some cake, and join her as she serves up slices of lockdown life that are guaranteed to make you smile.
Available in ebook for £1.99, paperback on Amazon for £4.99 and to order from bookshops. Free for subscribers of Kindle Unlimited.
Inside Charlie's Chocolate Factory
a short nonfiction story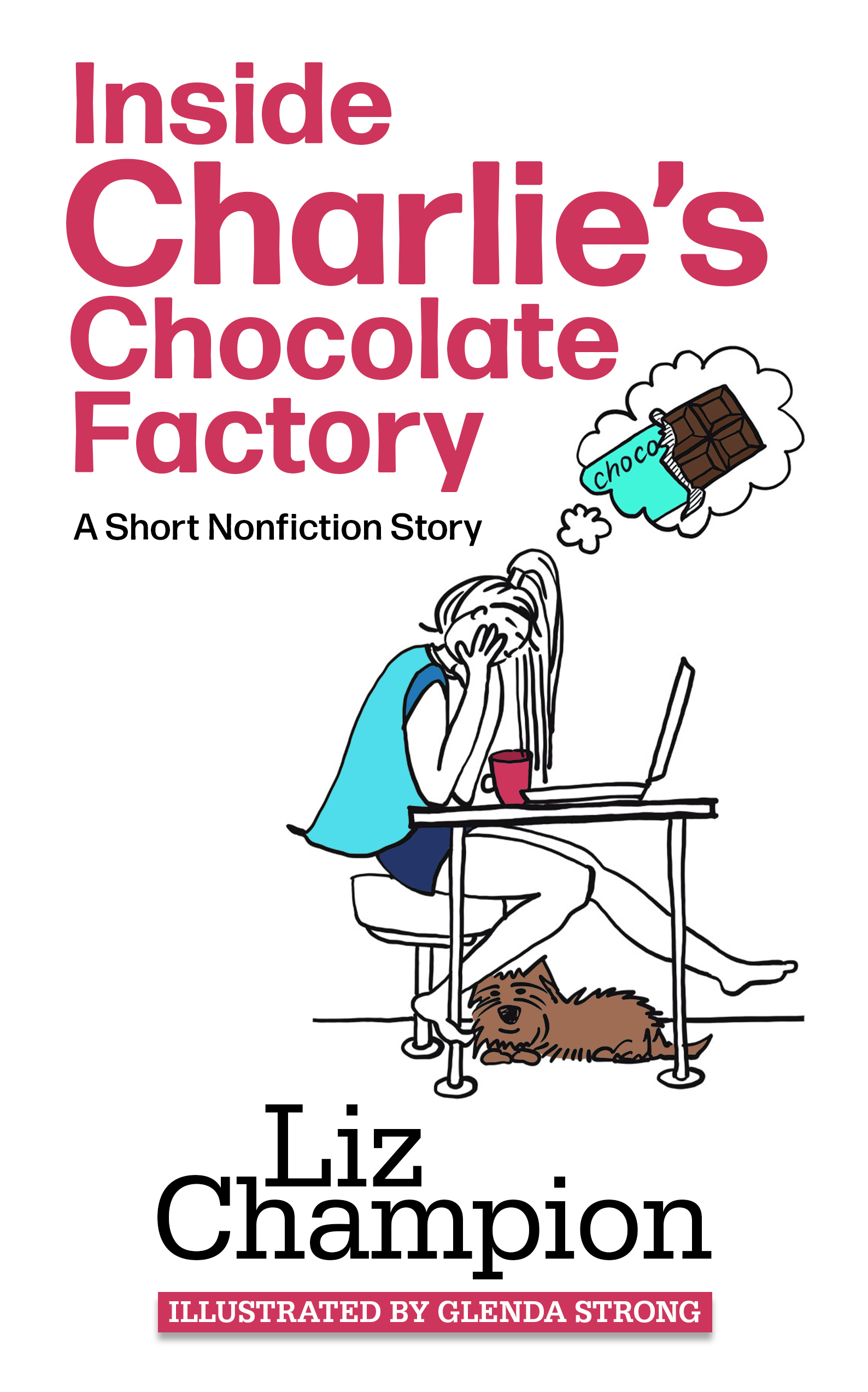 Day twenty-eight of lockdown three and writer Liz Champion is lost for words.
A global pandemic, sharing a home office with her husband and Zoom-schooling her niece have left her with a bad case of writer's block.
With a deadline looming, Liz struggles to spark her creativity. How can she be creative when she can't even remember what day it is?
Just when she thinks she'll never write another word, along comes a home-schooling project that might, just might, take her away from reality and ignite her imagination.
Available in ebook for 99p or FREE if you're in Kindle Unlimited.
"A collection of relatable stories from a talented writer. Bound to bring a smile to your face!"
Gail Aldwin, author
"Just what we need for lockdown times. Funny, sad, just brilliant tales of our lockdown times – and great illustrations! Get it for all your cake-loving friends."
5* Amazon review
"A feel-good book much needed right now. Just like the perfect cake, it has all the right ingredients!"
5* Amazon review
"I love Liz's stories. Liz is such a brilliant writer. Witty, well-paced, and such an eye for detail. Her narrative – whether fiction or nonfiction – is very compelling. Always a page turner!"
Ruth Millington, award-winning writer