After months of hard work to finish my master's degree it was time to celebrate. We booked a table at The Three Acres Inn and Restaurant where we knew a warm welcome was waiting.
For the first few months of this year nights out with friends and family became a thing of the past. When I wasn't at my day job, I was sitting at my dining room table, bashing out words desperately trying to finish my book for my master's degree in creative writing. When I looked up, it was May and five months had passed me by.
On deadline day I sent the 74-thousand-word manuscript on its way, cheered, did a little dance and decided it was time to celebrate. A meal out with the husband was just what I needed.
Out of the many places to eat in Yorkshire it had to be The Three Acres Inn, which is in Shelley near Huddersfield. Not only does it have a reputation for excellent food and first-class service, but it's where we had our wedding reception two years ago. After such a beautiful wedding, it always feels special to return.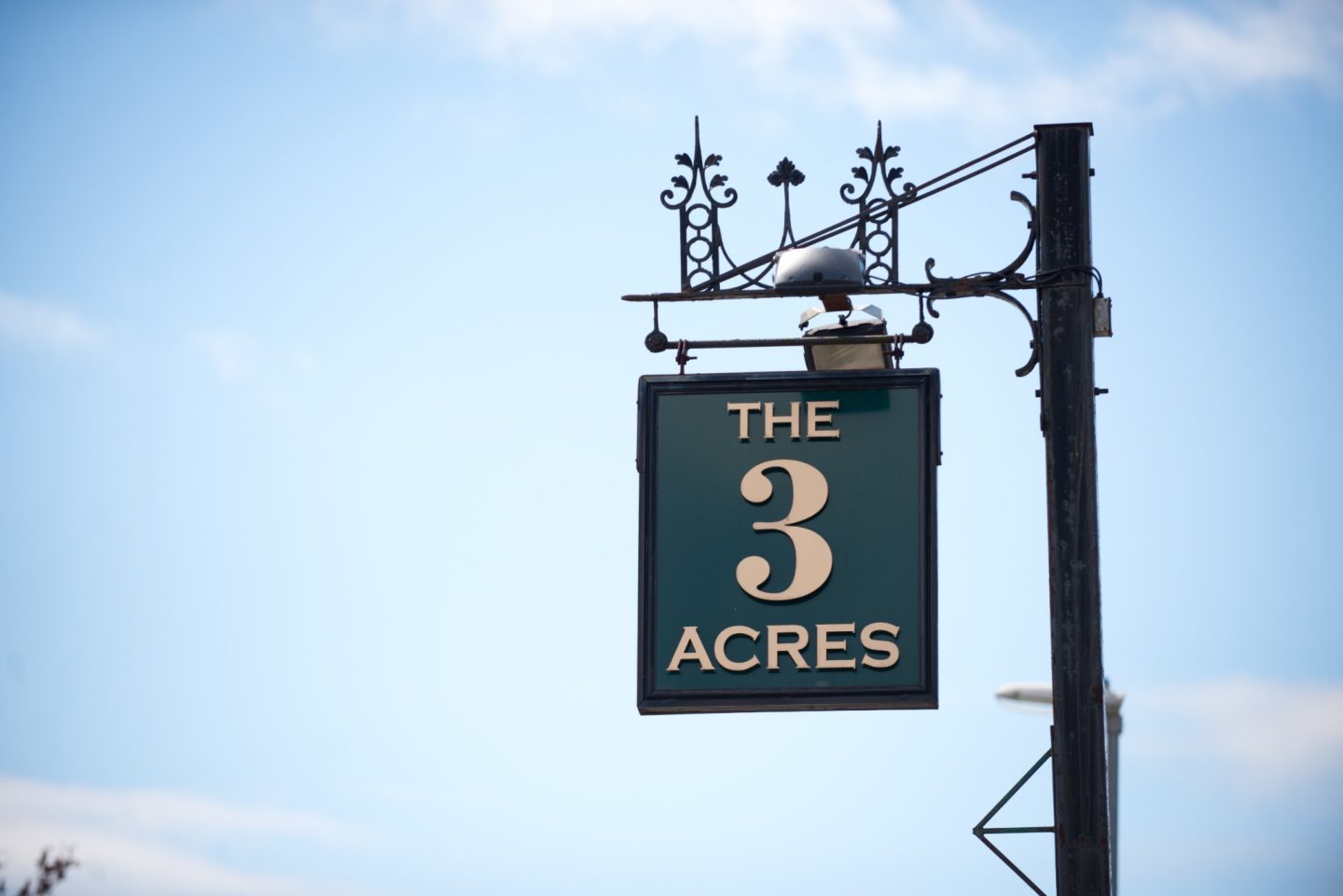 We visited on a Saturday evening in early May. It was sunny and the views over the Pennine countryside, in the shadow of Emley moor mast, were as spectacular as ever. We enjoyed the view and a drink in the new outdoor area before being shown to our table.
It doesn't matter what day or time you visit The Three Acres, it's always busy. It celebrated its 50th anniversary last year and with its warm and cosy Yorkshire charm, it's obvious why it remains so popular.
We chose our food from the spring menu. To start, Chris opted for bolster moor haggis scotch egg, devilled sauce, crispy bacon and sautéed mushrooms. I had a beautifully presented asparagus and poached hen's egg with coppa ham, truffle and parmesan, which tasted just as good as it looked.
For my main course I had fillet of bolster moor beef stroganoff with crispy onions, gherkins, sour cream and rice. It was rich, creamy and delicious. Chris tucked into homemade Cumberland sausage and black pudding, with bubble and squeak, caramelised onion gravy and buttered savoy cabbage. He said it tasted amazing.
For dessert I could have ordered everything on the menu. On my wedding day, I remember they let me taste all three of the puddings, which was one of the best parts of the day! Obviously, I couldn't do that, so I decided on chocolate and amaretto delice, fresh blood orange, toasted almond with chocolate and orange tuile. For a chocoholic like me the smooth chocolate with the sharp orange was perfect.
Chris chose a vanilla custard tart with poached rhubarb, and rhubarb and plum ice cream, which I had to try. It was delicious and almost (but not quite) made me wish I'd ordered that.
We had a wonderful evening. The food and the service at The Three Acres is always exceptional. After months of hard work, it felt like the perfect celebration.