'We need to do something about your books,' Chris says, standing in the doorway to the spare room, afraid to step inside. 'You have too many.'
'There's no such thing as too many books.'
'They're everywhere.' He points to the piles of books stacked floor to ceiling and covering every inch of carpet.
'It's my book room,' I say, as though that explains everything. 'It's why we moved.'
'Yes, but they're taking over. It's just like the old book room. I can't get in!'
'It's not. You can.' At the old house, I'd crammed my library into a six-by-six box room. It was so bulging with books that the door wouldn't open, and I had to squeeze in sideways. Chris didn't even try. 
'I'm worried they'll not fit,' he says. 'There's still boxes full in the garage.'
'We should have got a bigger house.'
'You'd just fill it with more books.' He shakes his head and sighs loudly. There is a strange look on his face. He looks like a man on the verge of a meltdown.
'What we need,' I say, taking charge, 'are emergency bookcases. To replace the ones that collapsed during the move.'
'What we need,' he says, 'is to get rid of some books.'
'No, we don't! Emergency bookcases will be fine, just something to get them off the floor so it at least looks tidy.'
'Where from?' he asks.
In normal times, I'd had a dream of floor-to-ceiling bookcases, made to measure, and with a ladder. We would have visited shops, browsed their bookcases, chosen ones we loved. I'm not a shopper, but I was looking forward to it.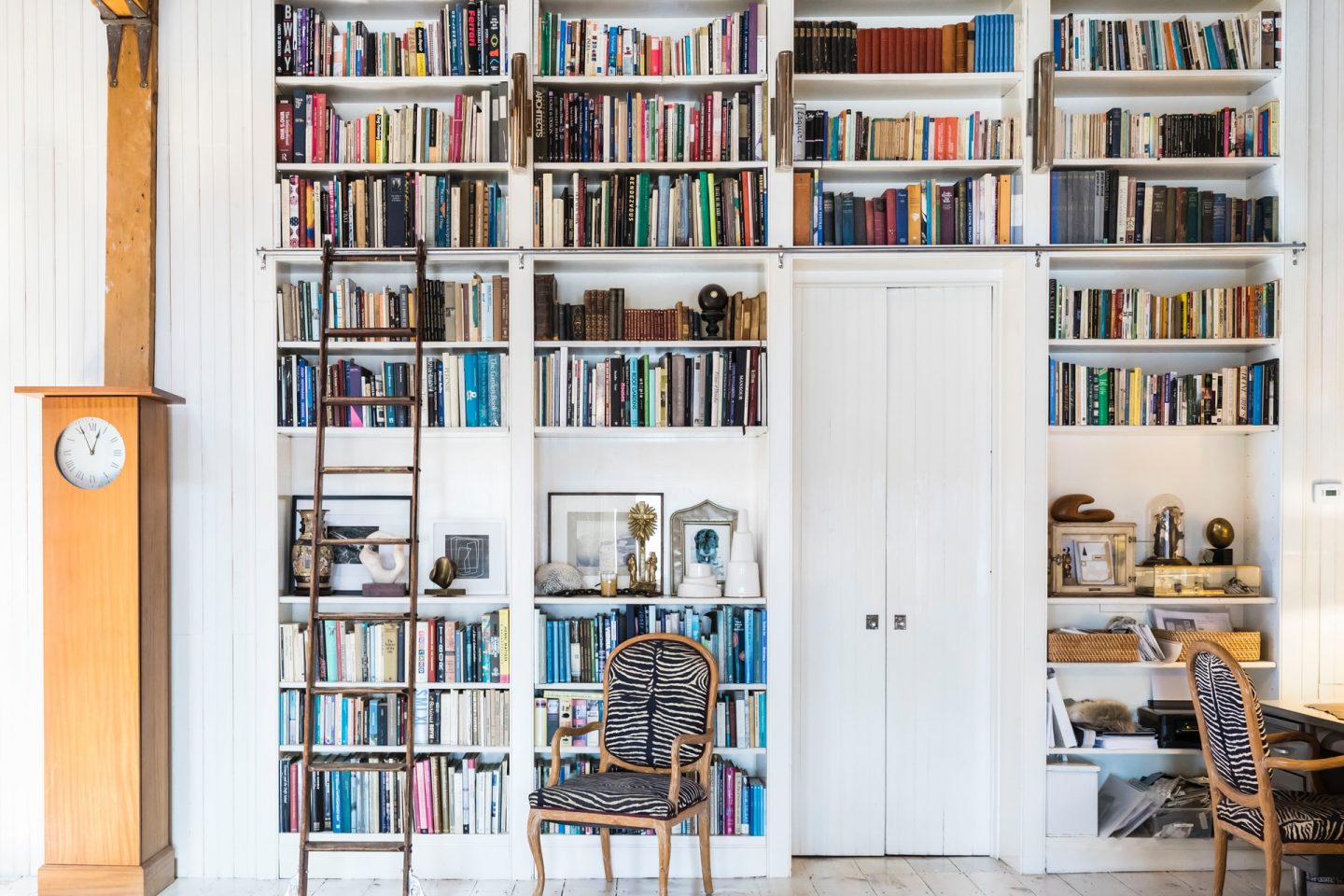 In these coronavirus times, my bookcase dreams have been shattered, replaced with a flatpack reality.
'Anywhere,' I say, grabbing my phone and beginning the search.
Every shop I try is out of stock. 'It's the flour all over again,' I say. 'People have finished baking and are now sitting down enjoying a slice of cake and a good book.'
I eventually find some I sort-of like, but they are out of stock for delivery and will need to be clicked and collected from Birmingham.
'No,' Chris says before I've even suggested it.
I phone Mum to ask her shopping advice. Unlike me, she is a shopper, has continued to shop throughout the crisis and will not let anything stand in her shopping way. 
'It needs to be online,' I say before she suggests a trip out.
'I wish you didn't have asthma,' she says. 'Then you could leave the house and shop.'
'Mum!'
'What about Ikea?' she suggests. 'They'll probably deliver.'
Sure enough, Ikea has a selection of Billy bookcases available for delivery. It's just that the cost of delivery is three times the price of the bookcases.
'How much!' Chris says when I tell him.
'It's that or Birmingham.'
While we're waiting for them to arrive, we move the books from the book room into another room so we can get in to put up the shelves.
'You need to be careful,' Mum says. 'Flatpacks cause divorce.'
'Don't be ridiculous,' I say. 'It's just a bookcase. It can't be that hard to put together.'
She smiles. 'Divorce or injury. Remember what happened the last time you were sorting your library?'
'How could I forget?' I'd spent hours in Accident and Emergency waiting to get my head looked at after a huge tome from the top shelf had fallen on my head. I'd been sitting on the floor alphabetising the bottom shelf and not seen it coming.
'There's no internal damage,' the doctor had told me. 'But you'll have a headache for a fortnight.' 
'That's not going to happen again,' I say, and just to make sure I empty the existing bookcases before work begins on the new ones.
The bookcases arrive in two enormous boxes that we struggle to get upstairs. We open them and find hundreds of screws in little bags. 
'Don't worry,' Chris says, glancing at the instructions. 'It's more straight-forward than it looks.'
'Are you sure?'
'Err…' He's already lifting planks of wood and joining them together. Within half an hour we have something resembling a frame.
'All we need to do is slot the back in,' he says. 'From the bottom to the top.'
And this is the problem, because the room is not big enough to do that. Unless we knock the walls down, we can't put them together like the instructions say.
We stand and stare at the flatpack, unsure how to proceed. And then I have an idea – to use more force. The back now slots into place. We lift the bookcase to its feet and manoeuvre it into position.
'It looks perfect,' I say. But there is no time for admiring our work. Chris is already starting on bookcase number two.
'You doubted me,' he says.
'I thought you were hopeless at DIY.'
We put bookcase two together in record time.
'Where's it going?' Chris asks.
'Where the smaller ones are.' I point to the existing bookcases. 'We'll need to move them first.'
He lifts one.
'Careful,' I say. 'They're not — '
But it's too late. The top shelf is already making its way towards his foot.
'Ahhhhh.' His face is pale, his eyes watering. He bends over and starts gulping in air.
I open the window. The couple next door are in their garden – him mowing the lawn, her painting the rabbit hutch – the picture of DIY bliss.
Behind me, Chris lets out another scream.
'You're being dramatic,' I want to say but I don't because his face looks deathly white, all the colour drained away.
He takes a deep breath. 'I think I've broken my toe.'
'Not the toe you broke in that fell race last year?'
'Yes.'
'It was only just starting to heal.'
'I know!'
I move closer to inspect the injury. Blood is pouring out. 'Don't bleed on my new carpet.' I pass him some tissue. His toe and foot are turning blue and swelling.
'Do you need to go to hospital?' I ask, not wanting to go near a hospital at all.
'I'm beginning to detest your passion for books,' he says, hobbling towards the door.
'The bookcases look good, though.' I follow him out, closing the door to the book room behind us.
.
Do you enjoy my weekly slice of life blog post? You can now support my time in producing it by tipping me the cost of a coffee through a site called Ko-Fi.
I am fuelled by caffeine and cake. Please consider supporting me on Ko-Fi. Thanks to those lovely readers who have already tipped me!