TODAY (September 6th) is National Read a Book Day which means we should all stop what we're doing, pick up a book and spend the day reading. How fantastic is that?
If, like me, you're struggling to dedicate the full day, then pledge half a day, or an hour, or even just ten minutes. The idea is to find at least some time during the day to sit back, relax and read a book.
If you're looking for a recommendation, here are some of my favourite reads from this summer.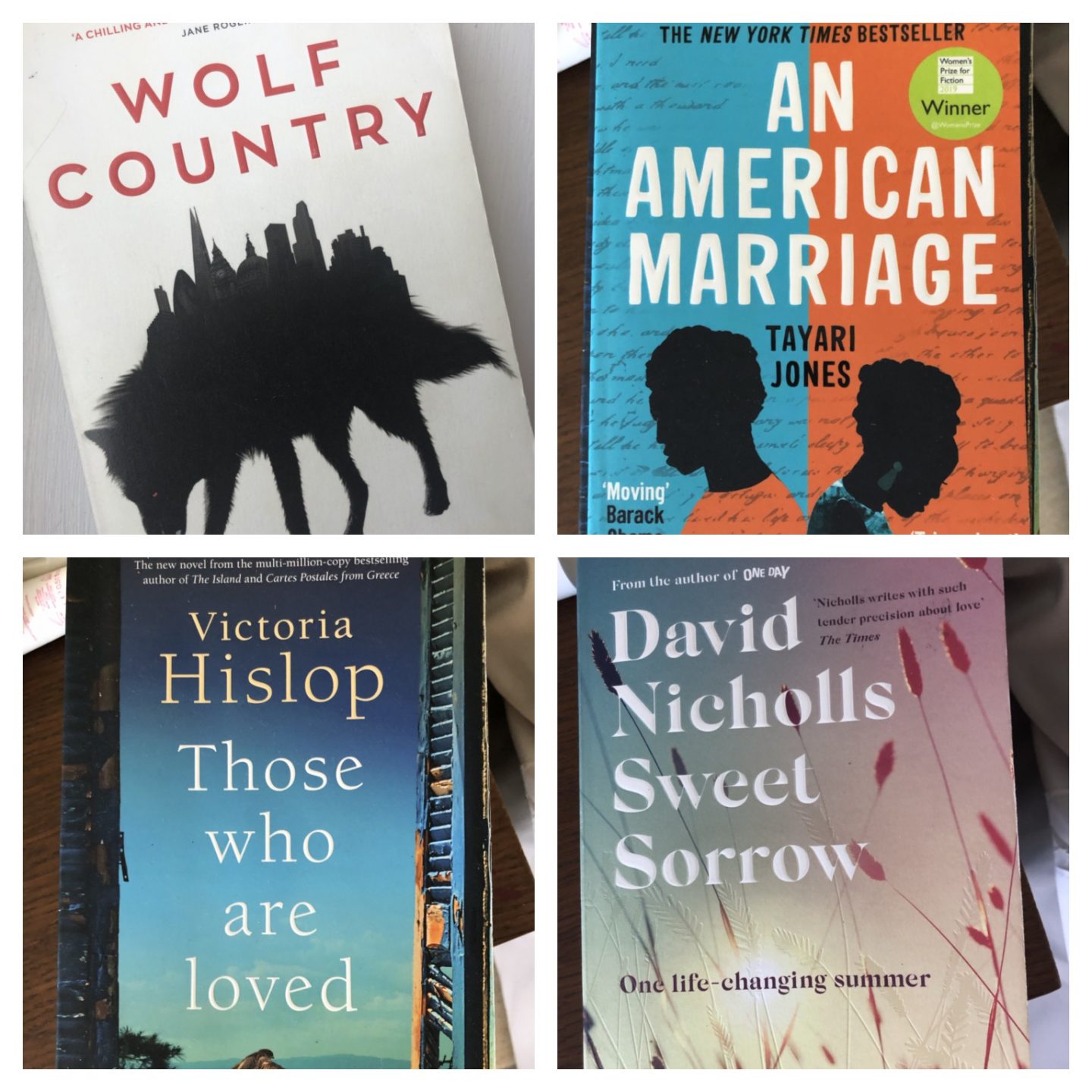 Sweet Sorrow, David Nichols
Sixteen-year-old Charlie Lewis is the kind of boy you don't remember in the school photograph. His exams have not gone well. At home he is looking after his father, when surely it should be the other way round, and if he thinks about the future at all, it's with a kind of dread.
Then Fran Fisher bursts into his life and despite himself, Charlie begins to hope.
But if Charlie wants to be with Fran, he must take on a challenge that could lose him the respect of his friends and require him to become a different person. He must join the Company. And if the Company sounds like a cult, the truth is even more appalling.
The price of hope, it seems, is Shakespeare.
Poignant, funny, enchanting, devastating, Sweet Sorrow is a tragicomedy about the rocky path to adulthood and the confusion of family life, a celebration of the reviving power of friendship and that brief, searing explosion of first love that can only be looked at directly after it has burned out.
Those who are loved, Victoria Hislop
Athens, 1941. After decades of political uncertainty, Greece is polarised between right-and left-wing views when the Germans invade.
Fifteen-year-old Themis comes from a family divided by these political differences. The Nazi occupation deepens the fault lines between those she loves just as it reduces Greece to destitution. She watches friends die in the ensuing famine and is moved to commit acts of resistance.
In the civil war that follows the end of the occupation, Themis joins the communist army, where she experiences the extremes of love and hatred and the paradoxes presented by a war in which Greek fights Greek.
Eventually imprisoned on the infamous islands of exile, Makronisos and then Trikeri, Themis encounters another prisoner whose life will entwine with her own in ways neither can foresee. She finds she must weight her principles against her desire to escape and live.
As she looks back on her life, Themis realises how tightly the personal and political can become entangled. While some wounds heal, others deepen.
Wolf Country, Tunde Farrand
London, 2050. The socio-economic crisis is over and consumerism is thriving.
Ownership of land outside the city is the preserve of a tiny elite, and the rest of the population must spend to earn a Right to Reside. Ageing has been abolished thanks to a radical new approach replacing retirement with blissful euthanasia at a Dignitorium.
When architect Philip goes missing, his wife Alice risks losing her home and her status, and begins to question the society in which she was raised.
Her search for him uncovers some horrifying truths about the fate of her own family and the reality behind the new social order.
Wolf Country is a powerful dystopian vision in the spirit of Black Mirror and Never Let Me Go.
An American Marriage, Tayari Jones
Newlyweds Celestial and Roy are the embodiment of the American Dream. He is a young executive, and she is an artist on the brink of an exciting career. Until one day they are ripped apart by circumstances neither could have imagined. Roy is arrested and sentenced to twelve years for a crime Celestial knows he didn't commit.
Devastated and unmoored, Celestial finds herself struggling to hold on to the love that has been her centre, taking comfort in Andre, their closest friend. When Roy's conviction is suddenly overturned, he returns home ready to resume their life together.
A masterpiece of storytelling, An American Marriage, offers a profoundly insightful look into the hearts and minds of three unforgettable characters who are at once bound together and separated by forces beyond their control.
What book are you reading for National Read a Book Day? Let me know in the comments.