I was thirty-five when I realised that my face was ageing.
I was playing with my then three-year-old niece, chasing her around the kitchen, scooping her up in my arms and pretending to drop her in the sink. It's a little game we played regularly. I'm not sure how or why this game came about, but it always made us laugh.
'Again,' she'd shout. 'Do it again.'
If she'd had her way, we'd have played all afternoon (and probably until she was 21) but, as I was lacking her stamina, I suggested we have a rest. I picked her up and sat down at the kitchen table.
'That's it for today, Olivia.' I kissed her on her cheek.
As my face got closer to hers, she stopped smiling. 'Auntie Liz. Your eyes are cracking.'
'My eyes?'
'There.' She touched the sides of my eyes, looking genuinely concerned that my face was about to crack into a million pieces.
'They're laughter lines.' I put my hand to my eyes. 'It's because I'm older.'
She nodded. To a three-year-old, this was perfectly acceptable. To a thirty-five-year-old, it wasn't acceptable in the slightest.
The minute my sister collected my niece, I was on the phone to my usual beauty salon. It rang five times before clicking through to the answerphone. 'It's Complete Beauty. Please leave a message after the tone and we'll get back to you.'
'It's Liz Champion,' I said. 'I need to book an emergency facial. My niece says my eyes are cracking.'
I hung up and went into the bathroom for a closer inspection. The crow's feet or laughter lines or whatever they're called (I prefer laughter lines) had become a permanent fixture. The collagen in my skin was deserting me.
The first signs of ageing are supposed to be subtle, but this was like a slap in the face. I stood in front of the mirror, staring at the older version of me. Before I became too distraught, my phone started ringing – the beauty therapist calling me back.
'We got your message,' she said. 'We're all laughing.'
'It's not a laughing matter,' I wanted to say. 'It's serious. I'm getting old. I don't want to be ravaged by age. Make me young again. Please!'
I didn't say any of that. 'My eyes need some work,' I said instead and booked my appointment.
The facial was wonderful and plumped up my face, ironed out the creases, and made me feel amazing. It was enough for me to put the cracked-eye comment behind me and move on, obviously incorporating a regular facial into my beauty regime.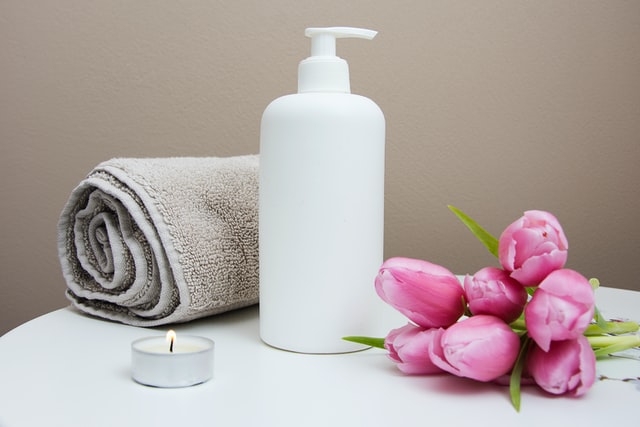 Seven years later, the facials are a thing of the past and thanks to the coronavirus pandemic, which involved a lot of stress, far too much sugar and many sleepless nights, I look and feel every one of my 42 years. And probably a few more.
'Are you fifty?' Olivia asks at the top of her voice when we're having a meal out together after school.
'I am,' I say, deciding it's better to add years on and hope people comment on how good I look, than knocking years off and risk people thinking I look older.
I glance at the other diners, hoping to find them nudging each other and saying, 'She can't be fifty! She doesn't look a day over 42'. But no one does.
Sitting there, tucking into my cheeseburger and fries, feeling the opposite of radiant, I realise I have to take action. It's time to invest some time, money and effort into self-care.
The next day, quite by chance, I receive an invitation to a Neal's Yard Pamper Party focusing on winter skincare. This is exactly what I need. Being an outdoorsy type, my skin takes a real battering in winter. Whatever the weather – snow, wind, rain, sleet or sunshine – I'm usually outside with my horses or running or walking.
This year, it feels like the cold, dry air and central heating has sucked every drop of oil from my skin, leaving it dry and cracked. Add in the stress and anxiety of living in pandemic times, and it's fair to say my face, body and mind are all in need of a boost.
Before the party, I receive samples of the products including a cleansing melt, toner, hydrating essence, lift serum and hydrating cream. They are all part of the Frankincense collection and smell amazing. There's a tea bag in the pack too, which, being a tea-lover, makes my day.
The party happens over Zoom, with a consultant usually based in Sheffield but currently in Australia. She takes us through the skincare routine, talking us through each product and how to apply it.
There is massage and a lot of smoothing and patting of the skin. The consultant explains that we only need a small amount of the hydrating essence, but I accidentally lather it on. I smooth it across my face, thinking I'll have to get a cloth and wipe it off. But no, within seconds my dehydrated skin has absorbed it all.
By the time I've applied the serum and cream, the dryness has disappeared, and my skin feels hydrated and nourished. And because the sweet, spicy aroma of frankincense helps with anxiety and deepens breathing, I get the best night's sleep I've had in months. I start using the products every day.
A week later, feeling refreshed and energised inside and out, I arrange to meet a friend for lunch. On my way, I call at the village post office to buy a magazine. The woman behind the counter can't believe it's me. I'm usually in my jodhpurs and wellies looking dishevelled and smelling of horse when I call.
'You look really well,' she says, looking me up and down.
'Thank you.'
'Really well.' She shakes her head, unable to believe what she's seeing.
As she hands me my change, she stares into my face. 'I just can't believe how good you look.'
There is a little voice in my head telling me that to get this reaction, I must look a complete mess most of the time. I push it away, deciding instead to focus on the compliment.
'Mind you,' she says on my way out. 'My eyes are going.'