It's Monday evening, almost seven o'clock, when I go upstairs to play my saxophone. On the TV downstairs, the prime minister is briefing the nation about rising coronavirus cases, local lockdowns, and the three-tier system.
I step into my book room and close the door behind me. What the PM failed to realise when he was scheduling his latest briefing is that Monday nights (and Friday afternoons) are for playing the saxophone.
It's how I got through the first lockdown. When all the experts suggested learning a language or playing a musical instrument to pass the time, I dusted down my saxophone, called my music teacher, and started playing (or trying to play) after a break of several years.
During each thirty-minute lesson, and all the rehearsals in between, my mind would empty as I desperately tried to read the music, coordinate fingers and muster enough breath to hit the high notes.
'It's relaxing,' I told Chris after one of my first lessons in lockdown. 'It calms me down.'
He looked at me with a look of desperation. 'It doesn't calm down anyone else,' he said, putting his hands over his ears.
My teacher was much more forgiving. She'd happily encourage me to aim for the high notes, even though there was little hope of reaching them. 'Playing an instrument is good for mindfulness,' she told me. 'It's probably one of the best things you can do.'
For six months, my twice-weekly lessons have lifted my spirits and helped me cope. Now we're facing a second wave and more lockdowns, I need them more than ever.
I prop my phone on the top shelf of the bookcase and wait for my teacher to FaceTime. Downstairs, I hear the prime minister beginning his speech — a feeling of impending doom washes over me. But it doesn't last long because the phone is ringing and my teacher's smiling face pops up on the screen. I smile back.
'How are you?' she asks. 'Have you had a good day?'
'Busy. How about you?'
'I've got some news.' Her voice is high, and she smiles wider. 
I lean towards the screen. 'What is it?' I'm keen to get some exciting news, and from the tone in her voice, this definitely sounds exciting.
'I've got a new job.'
'Fantastic!'
'It's in… Spain.'
'Spain! Take me with you!'
She explains how she'd seen the job advert on Friday, applied by the Sunday deadline, received a call on Monday, interviewed Tuesday, had a second interview on Wednesday, and was offered the job on Thursday.
'That's brilliant,' I say, remembering a conversation we'd had during lockdown. I'd been telling her that Barbados was inviting people to work from home over there for a year. 'If only I didn't have dogs and horses and a husband,' I'd told her. 'I'd be straight there.'
And she'd told me about how she and her family would like to move to Spain. Back then, it was just a dream, but now it's happening, and I am happy for her. Delighted that in the middle of a pandemic, with all its sadness, this lovely family are making their dreams come true.
'It's meant to be,' I say, blinking back my tears.
She nods. 'I'll have to find you a new saxophone teacher though.'
'No!' After ten years of my on-off saxophone playing, she's become a friend. Having a new teacher — someone who is not her — is unthinkable. 'I don't want anyone else. We'll do it from Spain. On Zoom, I mean.'
She laughs. 'I might need a few months to get sorted, but we can try. And we'll definitely stay in touch.'
That goes without saying. I fancy a trip to Spain when all this is over.
We chat some more. All our lessons begin with a few minutes of chatting, and then we begin.
'Shall we play one of our old favourites,' she suggests. 'A duet. Maybe give Celine another go?'
Celine Dion's 'My Heart Will Go On' from the film Titanic, is our signature piece. We played it together at my wedding a few years ago. It was my first, and probably last, public performance. Trying to negotiate the tricky key change had been one of the most stressful things about the wedding. She'd supported me, and made sure that on the day, I only made a few squeaks.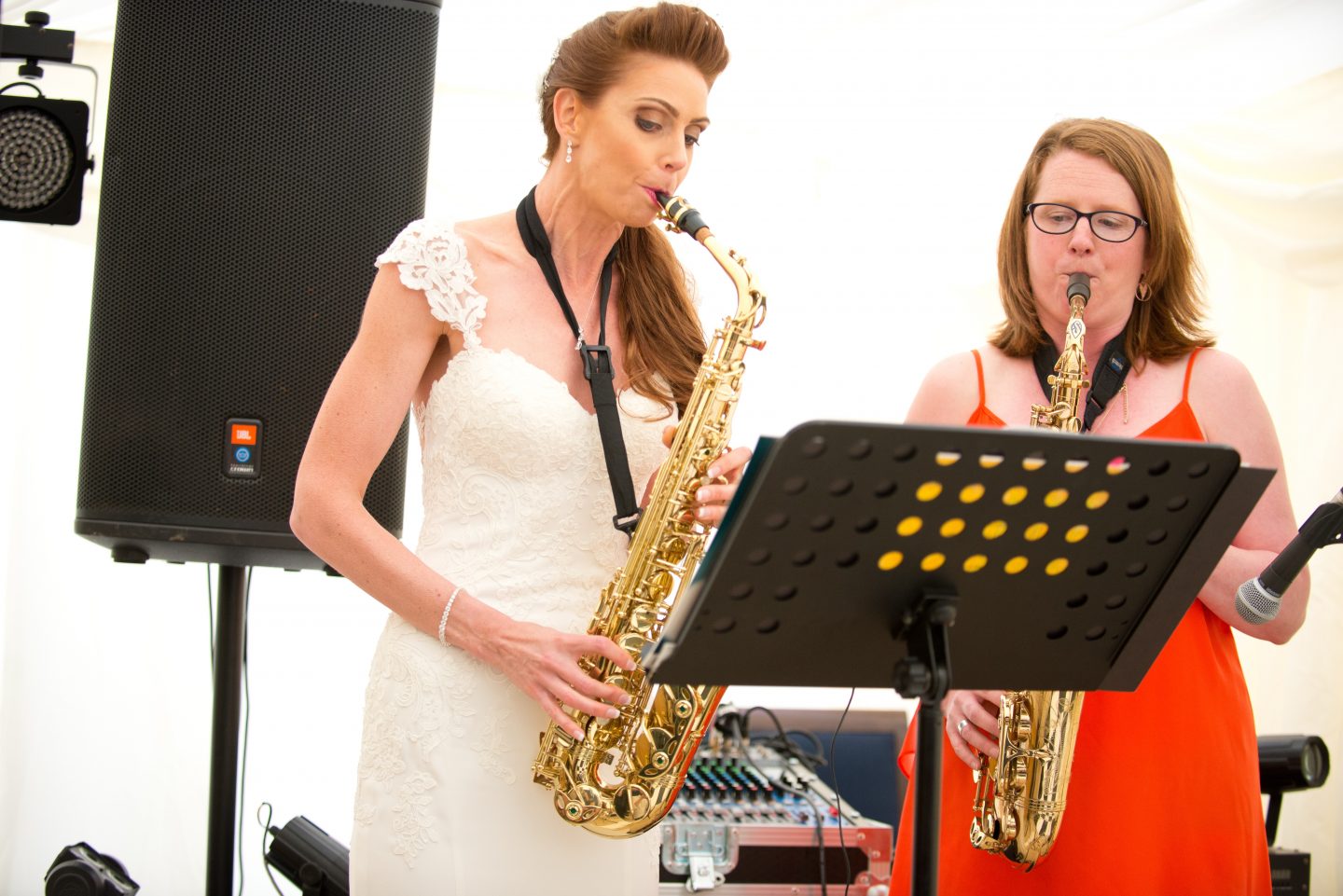 As Boris Johnson continues to address the nation, we play. I imagine I'm on the Titanic, playing as the ship is sinking, chaos all around. It feels rather apt.
I start with a line solo, then in she comes with a solo, then we play together. We've not played it for a long time, but it sounds good. We pause, listening to the instrumental before blasting into the key change, which has not one, not two, not three but four sharps. I take a deep breath, filling my lungs with air. I'm ready. It only takes a few bars in the higher octave for my head to feel light. The room spins.
'I'm fainting.' I throw myself onto an inflatable gym ball that I've been using as a chair, hovering on the edge of consciousness. 
'Is Chris there?' she's saying.
I breathe, letting the oxygen into my body. Then I sit up and start laughing. 
She laughs too. 'You hear of people passing out and falling on strange objects. Imagine if you'd landed on your saxophone.'
I laugh harder, thinking of the ridiculousness of impaling myself on a musical instrument. We abort the lesson, and I go downstairs, still laughing.
Chris is in front of the TV watching the briefing. 'All I hear when you have your lesson is laughter,' he says.
'It's fun.' I sit next to him and watch the end of the briefing. Even after news of another lockdown, I'm still smiling.
My last saxophone lesson is two weeks later. My teacher has packed up her house in Barnsley and is ready to begin a new life in Spain. We play some of our duets: 'The Lonely Goatherd' from The Sound of Music; the Spice Girls' 'Stop'; 'Chasing Pavements'; 'Hit the Road Jack'; and 'Fever'.
'Thank you,' I tell her. 'Our lessons got me through lockdown.'
'It was nice to chat and laugh when all this was happening,' she says.
We say our goodbyes. Lessons are on hold until after Christmas, until a new job, a new home, and a new routine in a new country are established. And are obviously wi-fi dependent.
After she's gone, I stand in my book room, feeling tearful. We've shared so many laughs. Now I'm on my own. I think about putting my saxophone away until January… but that key change still needs some work.
I take a deep breath. She's always been there to count me in. In my head, I hear her. 'And one, two, three, four…' And I'm playing, wobbly at first, but getting stronger. I play my part. I play her part. I even make it through the key change. It's not the same, but, somehow, the show must go on.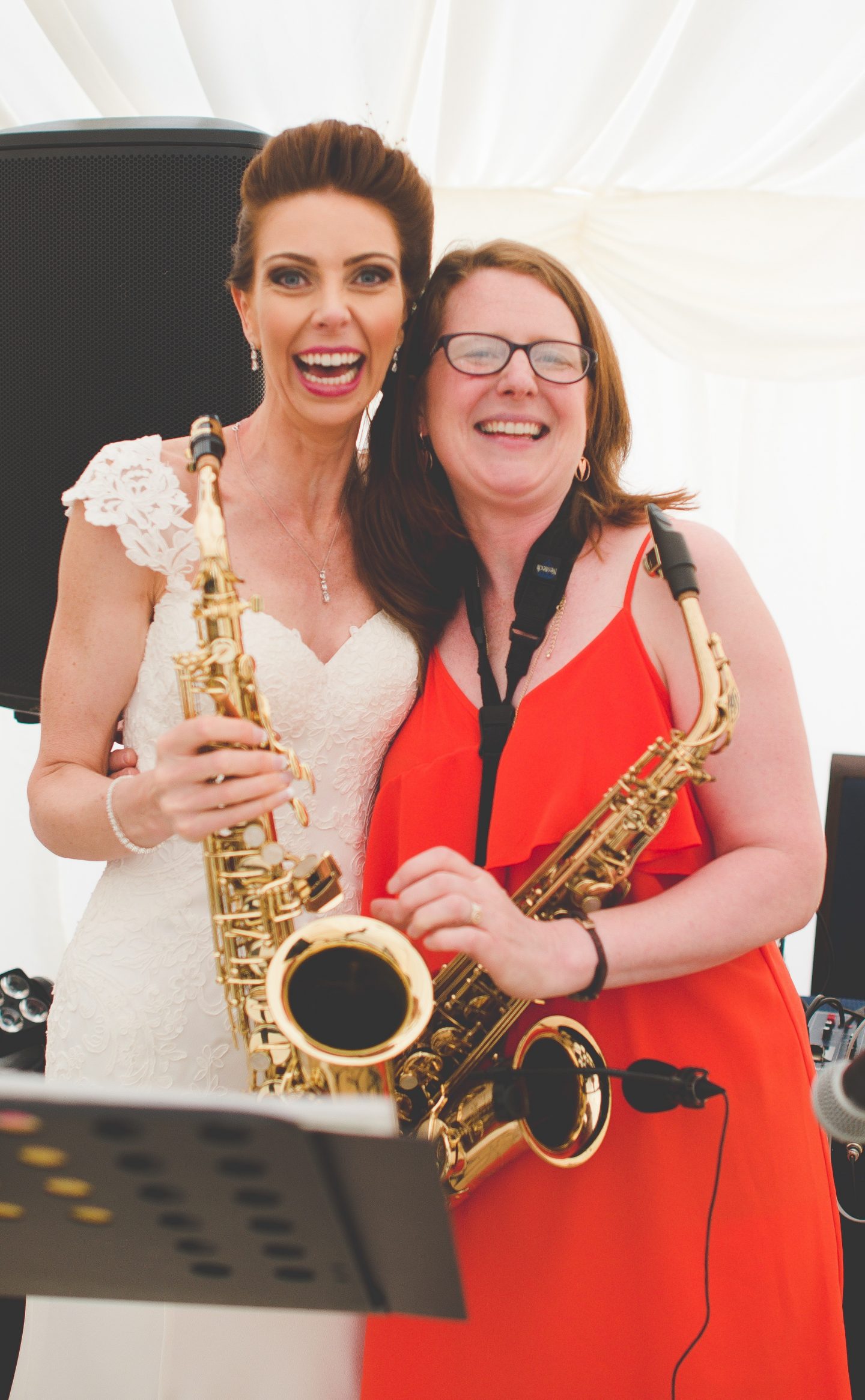 Do you enjoy my slice of life blog post? You can now support my time in producing it by tipping me the cost of a coffee through a site called Ko-Fi.
I am fuelled by caffeine and cake. Please consider supporting me on Ko-Fi. Thanks to those lovely readers who have already tipped me!